For additional information on a property, contact a Hunsaker property manager.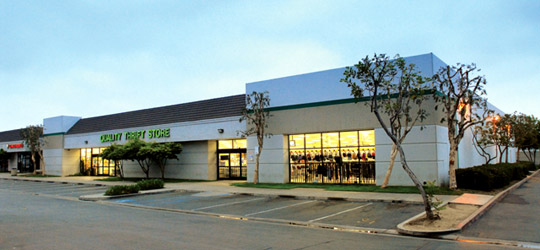 Crown Centre
Holt Blvd., Ramona Ave. and Brooks St., Montclair, CA, San Bernardino County 91763
Providing good exposure on Holt Blvd. and Ramona Aves, this four (4) building, concrete tilt-up complex is in the thick of Montclair business district. Included are industrial style traits that can host a variety of businesses. Fire sprinklers in all units will provide the best insurance rates available.

Hunsaker Management, Inc.

17761 Mitchell North


Irvine, CA 92614


(949) 863-1390


Fax: (949) 553-7450





Properties in Orange, Los Angeles, San Diego, Riverside, San Joaquin Counties
our company | our property managers | our properties | contact us
properties for lease | properties for sale | web site terms of use | site map

© 2008-2023 Hunsaker Management Inc. All rights reserved. Site by ReaLife WebDesigns.